This post brought to you by Avocados from Mexico. All opinions are 100% mine.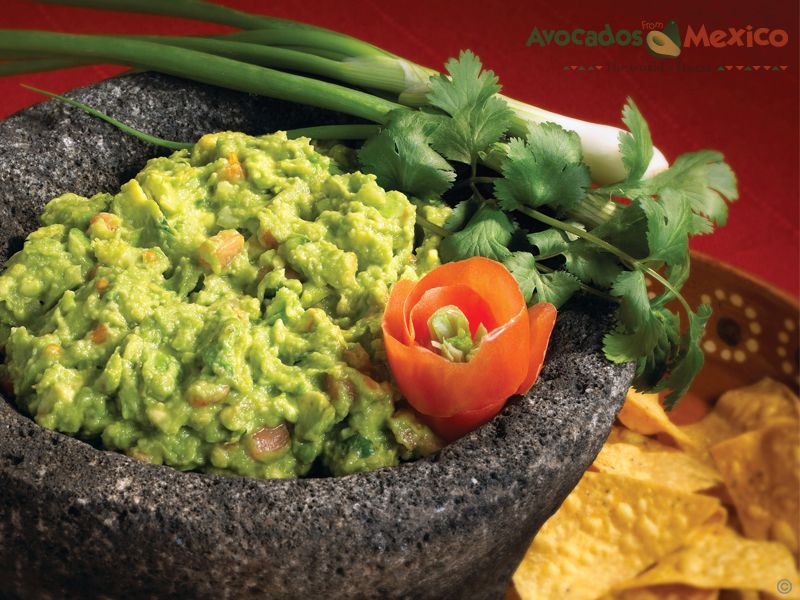 Living in New Mexico, Mexican food is something we see a lot of.  There are plenty of Mexican food restaurants, which means plenty of great Mexican food to choose from. Nothing fits hand in hand with Mexican food better than Avocado's. There's so many great recipes that come from Avacado's, one of my favorites is Guacamole.
If you haven't had Guacamole, you're missing out.   Now grab some of your favorite tortilla chips, and lets get started.  I'm going to share one of my favorite Guacamole Recipes with you.
Traditional New Mexico Guacamole Recipe
Ingredients
4 to 5 fresh Avocados from Mexico
2 Teaspoons Garlic  (iced)
1 Lemon – Juiced (Squeeze all the juice out into a small cup)
1 Tomato Diced up
1/2 Teaspoon Ground cumin
1/4 cup of cilantro – You will need to since very small
3-6 Jalapenos depending on how warm you would like your guacamole dip
Salt and pepper to taste
Instructions:
Grab a large bowl, cut and remove seeds from Avocado's fro m from Mexico, and cut up into small pieces.
Now add everything together in a medium sized bowel.  You're going to want to mix to the consitancy you like.  Some people enjoy chunky Guacamole while others prefer it less chunky.
Grab your favorite chips, or Mexican dish and dig in.
I personally love avocados, they taste fabulous with more than just Mexican food.                                                                                                                                                                                                                                                                                                                                                                                                                                                                         Another one of my favorites is adding fresh avocado to my salads.  You can add avocado's to plenty of dishes.  They are a great way to add flavor and cut calories.
Have you heard of Avocados from Mexico?  If you're looking for anything Avocado you have to check out Avocados from Mexico.  I think you'll be amazed at the tasty information available on their website.  Look at these super fun little Avocado Wheels.
You can find everything from creative avocado recipe to great Avocados From Mexico gear.  You can also visit their download assets from the Share Avocado Love app.  You can download awesome ringtones, send amazing virtual gifts, get wallpapers, screensavers, and even blogger badges.
The pictures in this post are screensavers you can add to your phone or computer.  I also just sent my husband a virtual avocado gift.  I sent him a yummy diamond ring.  There's also a really cute one, "Be my Avocado Valentine."  Which is the next one I will be sending him.  Super cute, and loads of fun.  I also got this great Avocado From Mexico T-shirt. I know he's going to love it because he loves Avocados.
.  Did you know that avocados trees naturally bloom four times a year in Mexico?  Mexico is the only place in the world that this happens. too.  The Avocados from Mexico website is packed with useful information such as: How to buy and store avocados, as well as, how to know they're ripe, how to open an avocado, Avocado From Mexico even has a great place for kids to go and play fun and creative online games.  Seriously, go check it out
You should hurry over and Share the Avocado Love Facebook app, visit the Avocados from Mexico Cafe Press store.  Don't forget about all the fabulous recipe's, videos, promotions, and other great information you can find