This post brought to you by American Frozen Foods Institute and the Frozen Food Roundtable. All opinions are 100% mine.
I cannot tell you how hard things have been lately.  I am finally catching a breath today, it's been seriously craziness the past few weeks, to the point I have not known whether I was going or coming.  You know I have traveled – A LOT, but today is my first day home, without notice (other than the kids) in almost a month.  I have one more trip coming up, and after that I am not traveling for a while.  I know, I say that, lol.  Before I know it I will be telling you about an upcoming vacation, or something. I seriously don't know what my poor family would have done without awesome frozen food choices.
With four children, one of which is a teen and always had her boyfriend, and two friends over I cannot tell you how much I appreciate an easy-to-make meal from time to time.  Frozen foods offer a variety of easy-to-prep options – perfect for any palate and lifestyle, and the best part is you can prepare an awesome meal without sacrificing the nutrition and flavors. 
I have to admit, I am thrilled to see how far frozen foods have come over the years, and all the benefits of frozen foods.  Did you know that places like ConAgra Foods, Heinz, General Mills, Pinnacle, Schwan's, Hillshire, and Kellogg's are actually using fresh quality ingredients in their frozen foods?  Yes, because freezing is an amazing way to naturally pause inspired recipes made with all the fresh and quality ingredients.  It actually suspends them in your favorite frozen meal until you are ready to warm it up and enjoy – locking in the freshness, flavor and nutrients.  Frozen. How Fresh Stays Fresh! 
fresh vs frozen – Freezing foods in seconds at temperatures well below zero degrees locks in the flavors and nutrients.  Foods that are frozen taste good because the food is good. They always start with fresh, quality ingredients. Then they freeze them to lock in nutrients and flavor.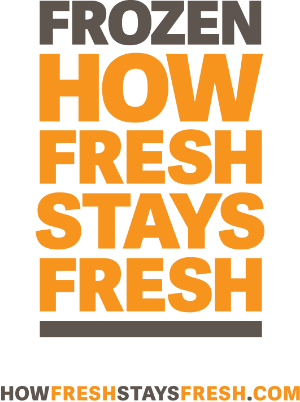 One of my personal favorite things about frozen foods is how easy they make counting calories. With clear serving sizes and complete nutritional information, cooking the perfectly portioned meal couldn't be simpler.  Frozen foods are perfect for people who care about – and want to control – what they eat.  Frozen is how fresh stays fresh – locking in the flavor and nutrients of the foods you love.
Frozen foods come in handy for keeping the kids happen at a BBQ, or for lunch.  Ore-Ida does an fabulous job, along with Stouffer's Mac & Cheese, which is made with pasta and 100% Real Cheddar Cheese.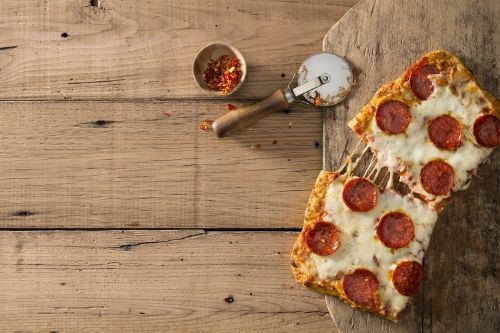 Once football season rolls back around we will be back to football, food, and friends, which means Totino's Pizza Rolls, Totino's Party Pizza, and Kellogg's parmesan Garlic Wings will be in high demand.  I'm not complaining, it's an easy way to keep the boys and kids happy. 
Frozen Meals For Family Movie Night
We have family movie night once a week, and I cannot tell you how much I am looking forward to sitting down for a movie with the kids.  Family movie night is our kick back night, and my husband and I let the kids take turns choosing what they want for dinner.  It's Mattie's turn, and she wants breakfast for dinner, which means – Delights by Jimmy Dean Turkey Sausage, Egg White and Cheese English Muffin Sandwich for mom and dad, and Kellogg's Eggo Waffles for the kids, which will be followed by a family favorite Edwards® Desserts: Key Lime Pie.  
If you haven't tried Edwards® Desserts: Key Lime Pie, it's amazing,  made with luscious layers of deliciousness and a house made cookie crust. The Edwards® brand stands for exceptional indulgences made effortless!  I have to say, I'm pretty impressed with Mattie's idea for breakfast for dinner on family movie night.