I have to admit it, I'm one of those people who would be lost without their cell phone.  Maybe it's because I'm a blogger, or because I like to talk on the phone.  LOL, I don't talk on my cell phone.  Sadly it's the truth, I very rarely spend more than 10 minutes on my phone.  I use my phone for everything else, and when I say everything I mean everything.  I get emails from several different email addresses, text, set reminds, use social media, set my alarm, everything except blogging.  I'm pretty excited about the new Windows 8 Phone.
I know, it's crazy use my phone for everything but blogging.  It's true, but not by choice.  I would love to use my phone for blogging.  What's holding me back?  It sucks, every single phone I have ever used the keypad stinks.  I never hit the right keys, something is spelled incorrectly, or I hit a wrong button and all my hard work is down the drain.  It's no fun, so I stay away for using my phone when I write a blog post.
Not long ago I had the opportunity to use a Nokia Lumia 900, and loved the phone. Everything about the phone was amazing, but the accuracy of the keypad was something I had never experienced.  The Nokia Lumia 900 that I was able to use has an older Windows Operating System, so I cannot wait to see how awesome the new operating system is.
So what's so awesome about a Windows 8 Phone?   Without the Microsoft operating system, nothing is so awesome.  It's the Windows operating system.  Here's why I want to update to a Windows Phone:
Choose from awesome phones such as, Nokia Lumia 920 and 8X by HTC.
The only phone with Live Tiles – Customizing your start screen for you!  As a blogger, this is an awesome feature.   Make your home screen to accommodate you.  You'll be able to see everything that happens when it happens, all on the front screen of your phone.
Receive emails instantly
Smoothing running operating system.  Windows really has thought out the operating system.  It run smooth, I don't know any other word that explains it.  Everything flows well, runs great, it's a smooth operating system.
Most accurate keypad I have ever used on a phone.  If you have not had a chance to experience the accuracy of the keypad you're missing out.
Now Windows phones are an even better fit for my computer.  Really what happens when Windows 8 meets Windows 8?  Magic, everything runs smooth!
Easy access to photos and documents from any device.  Say WHAT?  Yes, now how amazing is that?
Family focused features such as, Kid's Corner and Rooms, integration with SkyDrive, Skype, and other Microsoft services.  Kid's Corner allows your children to play games without deleting anything important.
Awesome camera, ability to access photos on PC!  Pics are automatically uploaded to SkyDrive.
Certified apps!  They have been checked for malware and viruses.
The awesome colors.  I'm a pink chick, love everything and just about anything pink!
Windows 8 phones will make my jobs less stressful.  Being a mother of 4 my children love to play with my phone.  Use Kids Corner, and this mom will not have to worry about important pics, notes, or anything else being deleted.  LOL, kids always seem to be able  do anything you don't want them to.  It never fails, your favorite picture gets deleted, or a phone call to another country.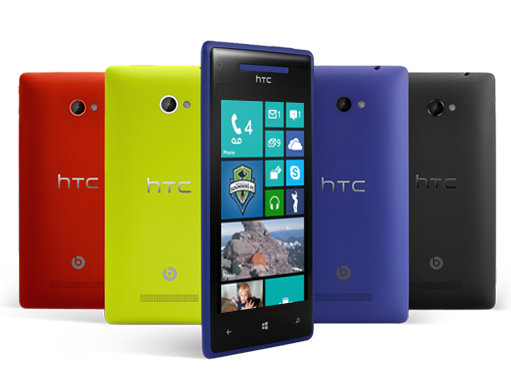 I look forward to a start screen that I can customize.  Don't forget it's live, updated all the time.  Being a mom and bloggers this is one of the most attractive features of the Windows 8 phones.  Adding my family, first.  It will be nice to see what their up to on, yes even updates on Facebook.  This will come in handy with my teenager. Sorry, I am one of those nosy moms that keeps up with her daughter on Facebook.  If she does or says something that's inappropriate, moms on it faster than ever being able to view live.  We've been own this road and she lost it for a very long time.  My husband, simply because I love him and he's about the only person I talk to on the phone.  My mother, aunt, brother, and sister-n-law.  I text them often, sure would be nice to have them pinned right on the front of my phone.
Social media account!  I use them all the time from my phone, it's going to be nice to have them all in once place, where they're live!  See all updates, tweets, etc in live time.  In blog land it doesn't get much better than that.
Pictures, another important part of being a mom and a blogger is pictures.  I take them all the time, browse them, and share them with family and friends.
To-Do-List, this has to be one of my favorite parts.  Being a blogger and a mother of four, if I don't have a list it doesn't' get done.  I'm a huge one using Outlook, Google, and Windows Live.  If you're a to-do list kind of person check this out.  Your Window phone will automatically sync with your Windows Live or Outlook account.
Now for my favorite part. Like I mentioned I use a few different calendars, for different blogs.  It helps keep me straight.  Windows Phone supports multiple Exchange Active Sync accounts.  Which means, if you're like me and use several calendar from different services you can view them all together on your phone.  Each account will be a different color.  One can even view their Facebook events.  That will help me from having to jump between calendars, make viewing less confusing and more clean, as well as save time.
What matters most to me in a phone is anything that makes my life a little easier and saves time.  I love that I'm able to customize my own screen to make my life just that.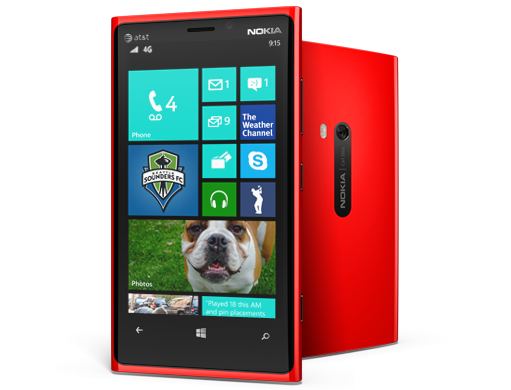 The customization of the start of screen is amazing and will really help get my day started right.  First thing I do in the morning, check emails.  With my current phone it's a two-step process. Windows has taken a two-step process and turned it into one.  I also check out what's new via social media, as well as checking for great deals, and news. It sure will be super nice to have it all pinned right where I can get to it with one touch, or in some cases just view since its live time.
Most of you know I run more than just this blog, there's 3 others.  Being able to see everything that's important to me live is great.  Being able to get to all of them in from my customized start-up screen is awesome, and being able to sync my calendars is amazing, being able to effortlessly sync my PC and my phone is OUT OF THIS WORLD.  Really do you know how much time that will save me.
After using a Windows Phone, and learning about the NEW Windows 8 operating system I could go on for days about how Windows 8 Phones can help simplify my life.  I cannot wait to meet my new Windows 8 Phone.  Have you tried any of the Windows Phones?  Leave me a comment and let me know what you're most excited about, or your favorite feature of the Windows Phones.


Content and/or other value provided by our partner, Windows.