The Nesco 18 Qt Roaster Oven is a piece of kitchen equipment that I can't believe I was able to live without for all these years. It makes making dinner almost as easy as turning the dial to the desired temperature and walking away. The Nesco 18 Qt Roaster Oven is so versatile you can use it to cook dinner every night and never make the same dish twice.
The Nesco 18 Qt Roaster comes with a porcelain coated removable cookwell, and is perfect for family gatherings, cooking outside on the porch, or taking with you for a weekend at the cabin.  There are so many choices to take advantage of when you begin planning dinner, desserts, or side dishes.  I love the Nesco Roaster because you can cook everything, and when I say everything I mean everything.  Check out the possibilities: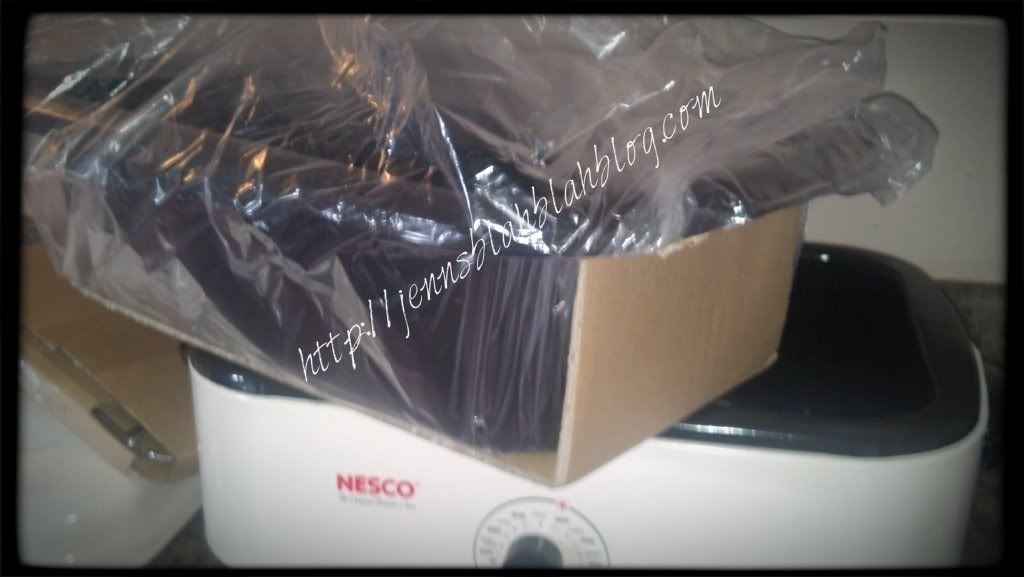 22 pounds turkey

Ham
Whole Chicken
Roasts
Cookies
Cakes
Pies
Stews
Lasagna
Steamed vegetables
Seafood
It also functions as a slower cooker as well.
Besides the fact that you can use the Nesco 18 Qt Roaster Oven to roast a 22 lb turkey, it can be used for many other dishes. It comes with a steam rack for steaming your favorite veggies  or anything else you can think of steaming. I have not yet used mine to make turkey, but I have used it to make beef stews, pot roasts and one of my favorite comfort foods potato soup. With the size and versatility of the Nesco 18 Qt Roaster Oven, your dinner menu will grow exponentially.
Cleaning your Nesco 18qt Roaster Oven is easy thanks to its removable pot that has a non stick coating. The roaster is for the most part self-contained meaning that everything that comes with it either stays attached to the unit or it fits conveniently inside the roaster with enough room to put the lid on upside down to make storing in a cabinet easier.
The Nesco 18 Qt Roaster Oven has many different features such as:
Circle of Heat construction – food is cooked from the side rather than the bottom, for more moist cooking results.
Removable cookwell with porcelain coating
Automatic temperature control to help ensure you're always being energy-efficient.
Wide ranger of temperature settings (200ºF-450ºF).  Which makes it perfect for slow cooking, roast, bake, steam, you can also sear and brown food.
Chrome steel rack with handles to make removing all your hot foods safe.
Use/Care information and recipe guide.
18Qt and is able to hold up to a 22 pound turkey.
1425 Watt, 120 Volt
I have had my Nesco 18qt Roaster Oven for a little more than a month and I love it. I have already used it 4 or 5 times and have planned dinner for the next week using my roaster oven. Thanks to Nesco making dinner in our house has gotten a lot less time-consuming and hassle free, that in itself has been a godsend because we all know how fast time passes and who wants to spend all their extra time cooking.
Simplify your kitchen and your cooking methods by going to Nesco.com to order your Nesco 18 Qt Roaster Oven for a steal at under $80!  As of today you can actually pick it up on sale for only $64.99!  Head over and check out this awesome Nesco Roaster.