Corbin Recovering from RSV
Today, November 17, 2012 is World Preemie/RSV Awareness Day.  Did you know that there are 13 million babies born early every single year?  More than half of them are born in the United States.  
It's important that we are aware of premature birth is the leading cause of neonatal death.  Three out of ten mothers of preemies were not aware that there was a possibility their child could be born premature.  75% of parents don't know the definition of premature  do you?   It's important we not only educate ourselves, but help educate others.
Premature is a child being born at or before 37 weeks of gestation age, (or full term which is 40 weeks).  The earlier a baby is born, the more severe health problems can be. Often babies born premature require special care for weeks, month, or their entire life's.  Babies that survive can face lifelong problems such as—
Cerebral palsy

Breathing and respiratory problems

Visual products

Hearing loss

Intellectual disabilities

Feeding issues

Digestive problems
It's not always that the mother does something wrong that causes babies to be born premature.  However, some risk factors for premature birth are—
Previous Preterm Birth

Uterus/cervix issues.

High blood pressure

Diabetes

Smoking while pregnant

Using alcohol/drugs while pregnant.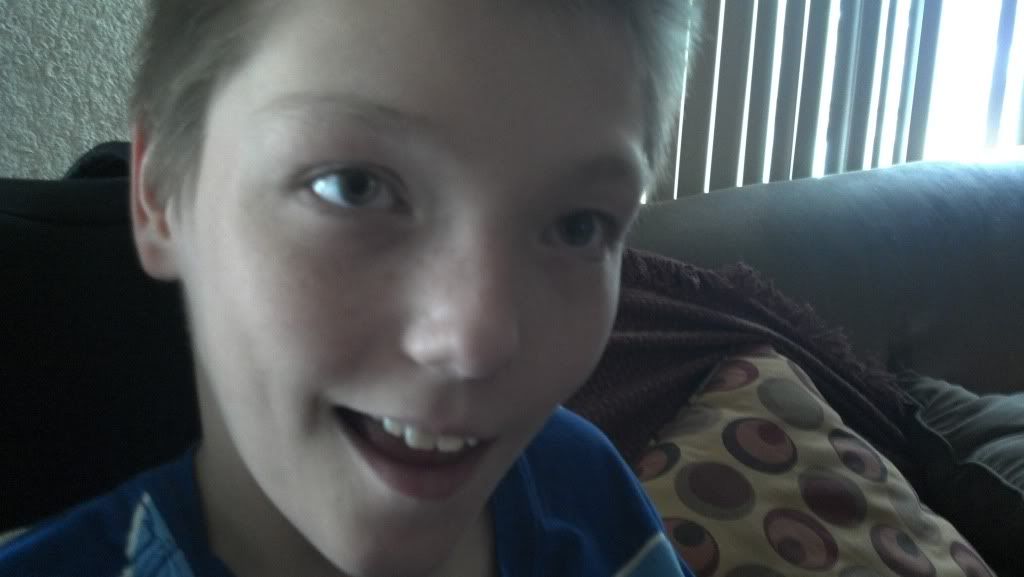 Many of you know my 12-year-old step-son, Bud has cerebral palsy.  He is wheel chair bound, and relays on us for everything.  Bud was born premature, his mom smoked while she was pregnant with him, along with other things.  
Bud is an amazing child, but what's his life-like?  He's loved, and cared for, we feed him,  put him to bed, and he goes and plays with his sisters all the time.  We love our little Bud, sure he's rotten, but he's one of the happiest children I know.  I think because he's been handicap since birth things are a little easier to accept for him.    
Shawn and I have 4 children.  Three of which are completely blessed with health, legs that move, the ability to run play, feed themselves, take part in sports, talk on the phone, change the channel, get a drink, draw a picture, they have the ability to wipe their own behind, take a shower alone, and just about anything else they want.  Then you look at Bud, he doesn't get to run around with his sisters he watches them run, play, jump on the trampoline, fight, drive their cars, bikes, and everything else we have.  HE SITS IN HIS CHAIR AND WATCHES! 
As a mother nothing makes me happier than hearing my children laugh, watching them play together.  I know all we can do is offer Bud the best life possible, and
we do.  However that doesn't make things easy, it's hard to see him not be able to do anything for himself   It's hard to not think back to his mom smoking, and wonder.  
I cannot help myself sometimes I get mad that he has to be this way, the doesn't deserve it.  The thought that it possibly could have been avoided makes me mad.  After being pregnant with my own, I don't understand how a mother can put anything harmful in their body.  It breaks my heart because they really are not thinking about their unborn baby.
I think when a mother smokes while she is pregnant, it's because she hasn't done research.  Really, Google It!  What can happen if I smoke while I'm pregnant.  What we do as mothers, can have an effect on our child for the rest of their life.  So before you go get pregnant be sure you're ready to give these things up.  
Mom, Dad & Corbie
After my nephew was born he was airlifted to a larger hospital, and eventually ended up at Texas Children's in Houston.  The Dr. at Texas Children's informed my brother and sister-n-law they're newborn baby had Hypoplastic Left Heart Syndrome.  I believe Corbie was 6 days old when he had his first major heart surgery.  The second heart surgery came at three months old, and he was scheduled to have his next at age three.  The third one is the final one , and it's extremely important it's done when he's ready.  
It was just a few weeks before Corbin was due to start getting everything going for his third heard surgery, when he got sick.  Mom and dad were very careful taking little Corbie anywhere, it was important he didn't get sick before his last surgery it could postpone it.  His heart isn't able to fight infection like someone without his heart problems.  Mom took him to the Dr and learned the had RSV, and they were immediately airlifted to Houston's Texas Children Hospital. His surgery was postponed for months because he had RSV.  Him getting RSV, even over the age of two could have killed him.  
The Dr wanted Corbin well for 6 months before they operated.  Needless to say his parents were on worried.
What's RSV? Respiratory Synctial Virus (RSV) is a contagious viral disease that can infect.
RSV infects children sooner or later, but normally before the age of two.  It's important to become knowledgeable about it.  What are some signs you can look for?
Cold symptoms such as: Cough runny nose, love fever, coughing, labored breathing, and even sometimes wheezing.
Poor appetite
Restlessness.
RSV can be dangerous and even deadly, particularly for any child under the age of six months.  It's also highly contagious and can spread easily.  Did you know that RSV is the leading cause of hospitalization of infants?
So what steps can we as adults, moms, dad, grandmas, grandpas, aunts, etc take?  There are several things you can to help prevent the spreading of RSV such as:
Washing hand, toys, bedding, and anything else that's touched
Keep hand sanitizer handy (my sister-n-law has it in every room of her home)
Keep children away from large crowds during the winter months.
DON'T SMOKE AROUND YOU'RE CHILD.
Know the signs and be knowledgeable.
Want to learn more?  Head over and check out the Raising Preemie Awareness on November 17 – World Prematurity Day fact sheet.
Help prevent RSV from spreading, become educated!  Learn more and become educated at RSVProtection.com.
It's important that we become more knowledge, and spead the word.  The more knowledge everyone has, the more we can take control of preterm birth and RSV, and the more babies lives we can save.  It's worth learning about.
 Disclosure: I wrote this review while participating in a campaign for Mom Central Consulting on behalf of MedImmune and I received a promotional item to thank me for my participation.