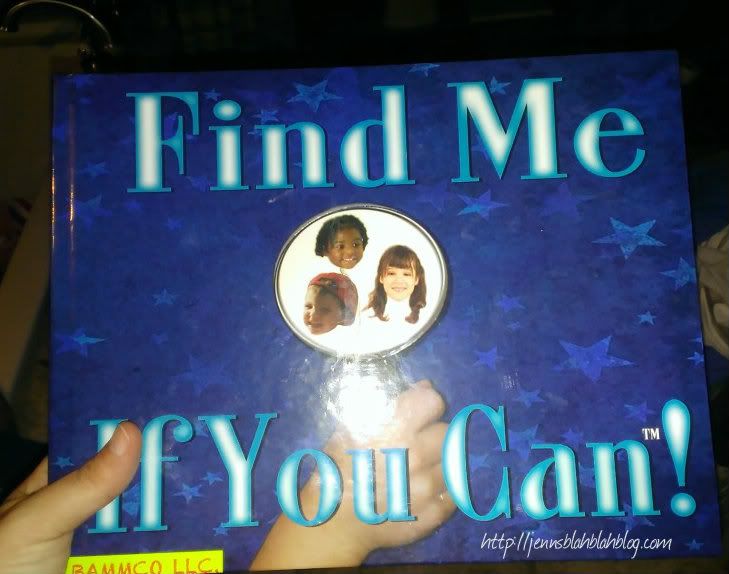 There's plenty of reasons to read to toddlers.  Finding the perfect children's book can be difficult.  However, it can be accomplished if you know what you're looking for and why reading to your toddler is so important.
What's one important trait you would like to help your child develop?  If you're like many other parents, you want your child to be intelligent.  It's normal parents want their children to be smart, successful, and able to stand on their own two feet.  Which is why we spend so much time making sure they are attending a good school, and their teacher is working hard to help them become more intelligent.
I'm sure most of us have heard how important reading to our children is-but do you know why reading to your toddler is so important?  If you're wondering why reading to your toddler is so important here's a few reasons:
Speech Skills – Toddlers are like sponges, they soak up whatever information is presented to them.  When they listen to their parents read books, they are learning the basic sounds and how to pronounce words.
Communication – Communication is important.  When you spend time reading to the, it can help widen their vocabulary and teach them how to use words currently.  Reading to your child will help them later when they have to learn how to read on their own.
Understanding Books – Nobody wants their child to head off to school and not completely understand what a book is and how it work.  Reading to your toddler can help them learn what a book is and how it's used.  Which will help them when they are learning to read.
Bonding – This is one of moms favorites.  There's nothing better than having your child lay down with you, and cuddling up for a good story.  Story time can help strengthen a parents and child's bond even more.  It's quality time you're spending with them and only them.  Quality time is never a bad thing for parents or children.
Reading is Fun – Story time is fun, its a time when you child is listening to a story, and spending time with their parents.  Early reading can help toddlers see books in a while new light, FUN!  It takes away the feeling of it being a chore, and can help turn it into something they enjoy and are good at.  It can help them read some, rather than spend all their time watching TV and playing video games.
Imagination – Reading a story is fun, putting your imagination to work turns a dull book into a story.  Reading to your child can help them learn to imagine the story while reading.  Learning to use your imagination while reading or being read to is what makes books better than movies in my opinion.  If we read to our children at an early age it can help them learn how to use their imagination during story time, and when they get older they could head for the book before the movie.
There just a few reasons reading to your toddler are so important.  There's load and load more, but we'll save that for another post.
Why finding books that get your toddler engaged can be a task, but have you ever tried to get a toddler to pay attention to an entire book?  WOW, that can be a chore for sure, I've tried so many different books and we only make it so far before Mattie is done, no more she wants to play, get up, she just wants to do something else.  Which is why I'm so excited to share the children's book, Find Me If You Can.

Find Me If You Can is a super fun book that Mattie will not put down.  Anytime anyone comes over to the house, she makes a bee line for her new book.  She loves it, and looks forward to reading it every night, morning, nap-time  and anytime she can talk someone into reading it to her.  I think she almost has it memorized.  Which is great, I'm excited we have finally found a book that she enjoys.
Fine Me If You Can is an awesome interactive children's book with large, colorful pages, each page custom-made for each child.  The pages are 8 1/2″ by 1″, and each page features a picture of your child's face.  The book is filled with fun, Mattie loves to find herself   The first few days that's pretty much all she cared about.  She knows her big sister Vayda is in a book too, lol.  So it's extra cool for little Mattie to be like her idol Vayda.

The first few days I tried hard to read the book to her, but she just wanted to find herself.  That's what the books all about, the fun of finding your face mixed in with tons of other faces.  The book is somewhat like "here's Waldo", but rather than looking for Waldo you're looking for you child face.  It's super fun, such a wonderful idea.
Find Me If You Can is an awesome children's book.  Mattie loves it, and her big sisters Vayda and Catie love to read it to her.  When I give Mattie her book, I know I have a good 30 to 45 minutes of quite time.  She doesn't rip the pages our, write on it, or mess it up at all.  Isn't it funny how children cherish certain items, but others they will demolish in 2.5 seconds, lol.  Either way I'm glad we were given the opportunity to bring Find Me If You Can home.  Mattie loves it, and we finally have a book she will sit and listen to from start to finish.

Find Me If You Can not only is loads of fun, it's educational and helps children and parents grow together.  It has helped Mattie learn to be more focused when it's story time too.  I think she needed to understand what story time was about.  It's hard to explain to a 2-year-old what story time is about.  It's also helped encourage her to read, like I mentioned I think she has the book memorized.  It's really helped she actually recognizes some small words.  Find Me If You Can has been very beneficial to mom, dad and Mattie.
Mattie's Aunt Marley and Uncle Dennis came over for the Superbowl today. Remember how I told you everyone that comes over gets stuck reading to Mattie. Most of the time Marley was over, she spend time with Mattie reading Find Me If You Can. I love it when Mattie gets to spend quality time with her family.

Here's a short video of Mattie and her first look at her new book Find Me If You Can. I didn't realize how loud it is, lol. What can I say we were all very excited, beware you might want to turn it down. There are parts where Mattie gets very excited and screams pretty loud, lol.
Be sure to head over and visit Find Me If You Can on their website, like them on Facebook, and follow them on Twitter to stay up to date with everything.  There's several different options when you order.  The book we received has the same picture listed on all the pages in the book.  I figured this would be perfect for Mattie, single this is her first interactive book.  You can also get Find Me If You Can with two images, three images, four images, and five images.  Which is great for older children, guess what Vayda is getting for her birthday?  I cannot wait, she loves to read. You can purchase Find Me If You Can starting at only $29.99.