The holidays are on their way, okay so they're pretty much here!  Have you started your holiday shopping?  Black Friday is creeping up on us.  Do you have plans on hitting the stores, or would you rather be in the comfort of your own home?  There's great ways to land awesome deals without the crowds, getting up early, and limited supplies.  The last time I headed out for Black Friday shopping, I thought I was going to scream.  There's wasn't enough of what I went for, I got up early for nothing, people are rude, I almost got into a fight over a toy.  It was pure craziness. Needless to say Black Friday is not my idea of fun holiday shopping, the holidays shouldn't be stressful, and Black Friday is stressful for this mom.
Since then I have learned there's no reason for crazy shopping.  Shopping online is the perfect way to save money, get the products you want, and eliminate the stressful shopping.  Really what is better than shopping in your PJ's, saving money, and getting what you want, in the size and color you want.  During the biggest shopping season of the year, not a whole lot.  So where's some an awesome place to do your holiday shopping, save money, time, and get what you're looking for, in the style and color you want?
The one and only eBay!  eBay provides customers with an easy, convenient way to save money, get the products they want, all in the comfort of their own home.  They also have just about every product you can think of, great deals for everything on your shopping list.
Shopping on eBay can save you time, everything you want is right under one website.  It doesn't get much better than that.  I have been doing some holiday shopping on eBay, I love shopping what can I say, and the holidays are an excuse to go all out.  This year I started shopping early, the only way to go.  So far all my ideas have come from browsing eBay.   Check it out my holiday shopping list:
2-year-old daughter – Step2 Neat $ Tidy Cottage
7-year-old daughter – FurReal Friends Pony – Baby Butterscotch
12-year-old son, with cerebral palsy- Vtech InnoTab 2 Learning Tablet in Blue/White
14-year-old daughter – Motorola Lapdock
Nephew – Razor Flash Rider 360
My wonderful husband – 2010 – 2012 Chevy CAMERO RED Hedlight + Fog Lights HALO Kits RS
My mom – Apple iPad Mini 32 GB
My dad – Vizio 32″ E321VL Flat Panel LCD HD TV Full HD 720p TV
My puppy (Piper) – Croc Dog Cat Pet Personalized Collar
Mother-n-law – Blackberry Playbook 7-inch Tablet
I found a lot more great products at amazing prices using the eBay Gift Guide.  The eBay Gift Guide has great deals I saw savings up to 80%, and item change daily.  If you shop using eBay its Black Friday everyday.  You can shop by price, and by gift recipient such as:

 Shop by Price
Under $25
$25 – $50
$50 – $100
$100 and Over
Shop by Gift Recipient
Men
Women
Boys
Girls
Baby
Don't forget to check out the best sellers on eBay's Gift Guide.  You'll find some hot products, at cool prices.  I appreciate eBay's Gift Guide, it really helped me browse some great items.  Many of them I probably wouldn't have found if I wouldn't have taken the time to check it out.
Be sure to download the eBay app it's great, and you can Grab It HERE. All you have to do is enter your cell phone number, eBay will text you the link to download it right to your phone!
Once it's downloaded you're ready to go, and it's great too.  You can set reminders, sell an item, check messages, save searches, add favorite sells, browse by category, check out eBay deals, and more.  My favorite thing is scanning a bar code.  Yes, you can scan a bar code of a product you like, and buy it from eBay, or use it to compare prices.  It's great, easy and super convenient.  Why not download it, you never know how much money you can save, TRY IT!
When you buy at eBay if your order is more than $49, guess what?  FREE SHIPPING!  I know I sure do appreciate free shipping.   When it comes to holiday shopping eBay has it all, I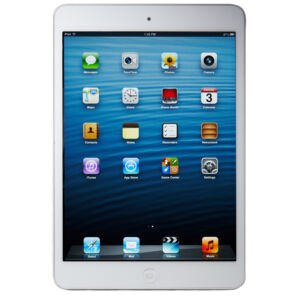 have found all my holiday shopping ideas using eBay. There was a few gifts for my children I knew I wanted to purchase, but for those hard to shop for people, I found them all using eBay!
Hurry over and check out eBay's Holiday Gift Guide to find the best ideas, deals and steals for the holiday shopping season.
You can find eBay's Holiday Gift Guide Here.
Don't forget to stay up to date with great deals and steals by following eBay via Facebook, Twitter, and Pinterst.
Disclosure:  I wrote this review while participating in a blog tour for Mom Central Consulting on behalf of eBay. I received a promotional item to thank me for taking the time to participate.  However all opinions are 100% my own and based on my own experiences with eBay.