Welcome to our Second Week of "Win This Bag"!  
 sponsored by HipSwap hosted by Sidetracked Mom's Blog
If you didn't enter last weeks "Win This Bag" event!  This is a 6-week event that will feature 6 weekly giveaways. There will be one designer handbag given away every week! Each bag will be an authentic, recognizable designer brand such as Gucci, Louis Vuitton, Coach, or Fendi.Our 6th week will feature a highly coveted designer handbag and you will have the option to claim bonus entries for each of the 5 weekly "Win This Bag" giveaways you entered leading up to this grand finale! Don't miss out on any of the wonderful weekly events!  There's one every week for 6 weeks, this is only the 2nd one!
This is what really makes this event stand out from any other handbag giveaway you may have seen before… some of these handbags will come to you directly from a celebrity's closet!That's right –
Thanks to HipSwap, we are able to have this wonderful event!  Have you signed up with HipSwap yet?  If not be sure to check them out, they are awesome and you'll love the amazing products that come from their one of a kind website!
So what is this HipSwap?
HipSwap is a mobile and web marketplace that connects buyers and sellers locally and nationally. It enables people to discover what's inside the most fabulous closets, homes, and shops in neighborhoods and cities across America. HipSwap currently offers delivery service in Los Angeles and New York with its super fabulous pink delivery van.
Now, on to this week's Giveaway!
This week, you have the chance to win a Louis Vuitton Monogram Tote supplied by Celebrity Consignment Shop, Encore Closet!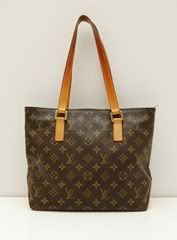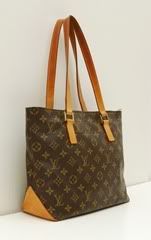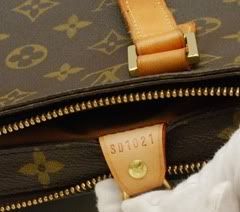 Check out this awesome Louis Vuitton Handbag, thanks to HipSwap you'll have a chance to win this awesome bag in this weeks event!
This is a 100% guaranteed authentic Louis Vuitton monogram canvas "tote" style shoulder bag. The traditional monogram canvas has been Louis Vuitton's symbol since its introduction in 1896 and widely recognized as an elite status symbol around the world. This handbag has style and functionality which makes it a perfect everyday bag, whether you are taking it to the office or doing your errands. This is a classic bag that is sure to be chic and stylish for years to come.
And, be sure to check out HipSwap's post on How To Spot A Fake Louis Vuitton bag!
How to Enter:
1.Create a HipSwap account.
2. use the giveaway tool and complete the tasks, complete all of them to increase your chances in winning this wonderful bag.
To be credited, all entries must be completed using the Rafflecopter form below.You can complete as many or as few entries as you'd like but remember, the more you complete the better your chances will be in winning this wonderful giveaway!  This is a new giveaway tool we are using, I you enjoy this event!  Be ready for next weeks event!
Thank you for stopping by and entering to "Win that Bag"
Please give the NEW Giveaway Tool a moment to load, this is the first time I have used this tool.  I have heard its faster and better for blog giveaways so I have decided to give it a try.  It works pretty much the same way as the Rafflecopter form you have come to know.  We have been having a lot of trouble with Rafflecopter and want to make sure you do not have any interuptions while trying to enter this wonderful event!  Thank you for your time and participation in this wonderful second week of Win That Bag!  GOOD LUCK TO ALL OF YOU, I HOPE YOU ARE LOOKING FORWARD TO WEEK 3 OF WIN THIS BAG, IT WILL BE HERE BEFORE WE KNOW IT.  Until then, make sure to enter this wonderful event!
Javascript must be enabled to enter this giveaway. Learn how to activate Javascript by clicking here.

Loading Entry-Form

You must be 18 years or older to enter this event except where prohibited by law.  Event is open worldwide. No purchase is necessary to enter. Void where prohibited by law. The odds of winning are based on the number of entries received. This promotion is no way sponsored, endorsed or administered by, or associated with, Facebook and is Facebook-compliant. To qualify to win, you must complete, at minimum, the mandatory entry on the Rafflecopter form. All entries will be forwarded to our sponsor for the purpose of randomly selecting a winner. Winners will be notified by email from a HipSwap representative. Winners will have 72 hours to respond or risk forfeiting their prize. Prize may re-awarded solely by the Sponsor's discretion. Prize fulfillment is the sole responsibility of the sponsor. This blog may not be held liable for Sponsors who do not fulfill prize shipments. The participating bloggers were not compensated for this post. We reserve the right to publicly publish winners' names and/or likeness. By entering this giveaway, you are agreeing to these terms and conditions.